Whiteside Solid Carbide Chipbreaker Router Bits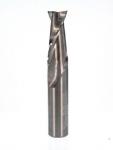 SDouble flute solid carbide bits machine with chipbreakers. If you don't see your size, give us a call we can add the chipbreakers to any spiral bit.
All of our router bits are Made in USA by award winning Whiteside Machine in their North Carolina factory.
Click product name below for detailed product page.