CMT Saw Blade Bore Reducing Ring 1" to 5/8"
Purchase
Product ID : 299.216.00
Have a question?
Description
Every once in a while you'll find a 12" saw with a 5/8" bore and good luck finding a 12" blade to match. For those rare occasions, we stock these precision machined reduction rings that will take your full kerf 1" blade down do 5/8".
Products You May Like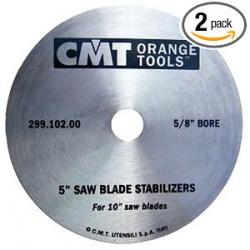 Product ID: 299.102.00