Ridge Carbide 8" Dado-Master 8 Piece Dado Set 5/8" Arbor
Purchase
The Ridge Carbide dado set will be on backorder for quite a while. Try the Whiteside 8443DADO which is also an excellent set and almost double the number of teeth.

Product ID : NW8-DM-DS
Have a question?
Description
This 8" Ridge Carbide Dado Master dado set is the last dado set you will need to own. Made in USA from high quality steel and carbide each set comes with the following.
5/8" Arbor Hole
2 Outside Dado Blades, 24 teeth 5 degree Negative Hook
4 - 1/8" x 4 Tooth Chipper
1 - 1/16" x 4 Tooth Chipper
1 - 3/32" x 4 Tooth Chipper
Free set of shims to fine tune your dado width
Our Northwoods Dado-Master will give superior tear-out-free, perfect flat bottom groove dado's on all hardwoods and softwoods. This superior dado set will also dado even the most fragile plywood veneers like oak ply and melamine without a splinter or chip, and will cut in all directions.
Products You May Like
Product ID: TS21040TK
$149.00
Sale Price:
$119.95
Product ID: NW6-DM-DS
Product is out of stock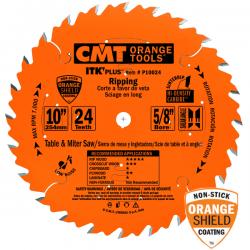 Product ID: P10024